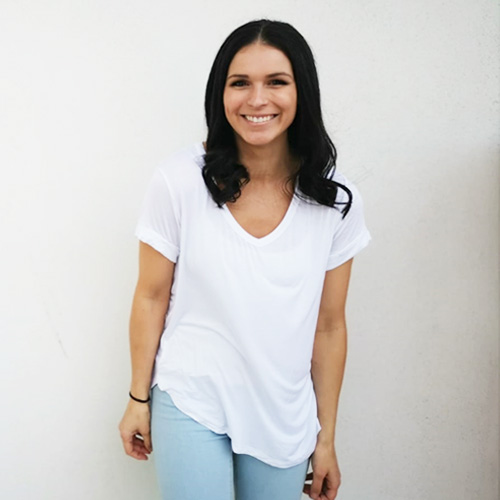 I know the pain of juggling *all the things* and choosing between business & life...
Hi lovely, I'm Michelle and I'm the face behind Wellbeing Weekly, a mindset and business coaching platform that supports women in health & wellbeing services to grow their business in a way that doesn't sacrifice their wellbeing, happiness or ideal lifestyle.
Way back in 2014 I was working full time as a Counsellor, studying a Masters degree AND trying to build my first product based business on the side with my partner - #hustle.
I would skip family events to get more work done and my exercise regimes would last about 1 week before I started using the time to grow my businesses. I couldn't create space for half a day off, let alone a holiday!
I constantly felt exhausted, emotionally "spent" and like there was always something business related that I should be doing. It felt like I was always needing to choose my business over my personal life, leaving me thinking to myself 'Is this the price of building a business - surely not?'
What I didn't realise back then was working harder and longer on "all the things" was not helpful and actually holding me back from the success I was chasing.
Even in the year following, when my business experienced explosive growth and I quit my job as a Counsellor to go all in, I had up-leveled my mindset but found myself just replacing all of my new found time with more low level "busy" tasks to keep up the #hustle.

While I felt "productive", I was really just constantly overwhelming myself, neglecting my wellbeing and inching closer and closer to burnout. I knew there had to be a better way to work to stop feeling like an employee in my own business - that would allow me to have my business & life work together and not leave me choosing between the two.
I visited a Naturopath to support my energy levels and you guessed it, I was knee deep in Adrenal Fatigue. No wonder I felt like I'd been hit by a truck every morning. The standard remedy - "lower the stress". Uh huh, easy to say but not so easy to do.
I dived deeper into my psychology training, personal development, productivity hacks and building supports to reduce my "stress" without having my business fall in a heap. I worked on taking my mindset and business to the next level, but in ways that allowed me to #ditchthehustle and create the time freedom, income growth and enjoyment that I knew was possible.

From this work, came a reduction in my cortisol but also a number of new strategies and perspectives that I was able to group into 7 overarching principles...

By practicing these principles in a way that was personalised to ME, things started shifting personally and professionally, and we were seeing more business success - but working less.
I had created more time for my wellbeing, personal life and my relationship with myself and others were better than ever. I was finally feeling less stressed and experiencing the fulfillment, fun & freedom that I craved - plus it didn't involve hefty cash investments or hiring a huge team!
Implementing these principles gave me the additional space to create Wellbeing Weekly, to support women to claim back their own wellbeing and build their businesses in a way that also integrates with their ideal lifestyle, so they no longer have to choose between boss life & home life.